Regular reskilling/upskilling of employees is possibly the most effective way to enhance employee engagement, performance, and productivity, which in turn drives better business outcomes. Impact measurement empowers you to quantify the efficacy of your L&D initiatives to gauge whether your efforts are translating into improved ROI. However, 95% of L&D organizations say they are unsuccessful in leveraging data and aligning training with business requirements, while 22% rarely track progress.
Advantages of Measuring Impact
Learning impact assessment helps organizations:
Identify gaps in training to improve business outcome achievement.

Gain a clear picture of the effectiveness of learning programs to bridge skill gaps.

Adequately budget L&D efforts to enhance training outcomes and align learning with business goals.
The modern hybrid workforce is also posing challenges for L&D teams in assessing the efficacy of training programs. These include incomplete data, misaligned training, and disjointed/siloed efforts by the L&D and business growth teams.
Modern AI-powered LMSs can be seamlessly integrated with your existing business technology stack to transform how your business engages with employee education and facilitate improvement in training and learning impact assessment.
Leverage Technology to Transform Learning Impact Assessment
An effective training strategy can facilitate agile and standardized business knowledge transfer that helps control the quality of knowledge disseminated and measure its impact. This can be done by overcoming 3 major pitfalls.
Pitfall 1: Unclear Objectives and Metrics
The first step in measuring the efficacy of training is to set the parameters of measurement. These must be communicated across the team, and L&D professionals. This helps employees anticipate what they are expected to take away from the training and facilitates managers in assessing the relevance of the training program for their teams.
The best learning management systems leverage machine learning to analyze employee data on performance, skill, and job requirements and map skills to learning. This enables the defining of precise learning objectives and the metrics with which training impact will be assessed.
Pitfall 2: Inadequate Data Collection and Analysis
oor data quality arises from insufficient, missing, or false data. It results in misanalysis, poor experience, reduced efficiency, and even loss of revenue in the worst case. Biased data collection may skew analytics, making them inaccurate and eventually translating to inadequate learning requirements assessments and blindsided training plans.
Top learning management systems today play a vital role beyond disseminating training materials. They are integrated into business processes to continuously collect data and identify job requirements, employee skill gaps, individual training needs, and training program inadequacies to improve learning outcomes. Such LMSs eliminate the effort required to manually enter data while automating scheduling to streamline corporate training for minimal operational disruptions.
Pitfall 3: Neglecting Long-Term Impact Assessment
The goal of any business activity is business continuity and growth. Farsightedness in corporate education prepares the business for seen and unforeseen challenges that may arise in the future. Focusing only on short-term training requirements necessitates repetitive analysis, training, evaluation, and impact assessment. This incurs higher costs. Further, ensuring a positive long-term impact allows hierarchy planning and aligning training to the business expansion roadmap.
The long-term impact of training on employee behavior provides insights into their level of engagement and satisfaction. AI-enabled predictive analysis systems combine current business data with market data to spot trends and patterns, helping widen business vision and establish domain leadership. Such analytics helps prepare teams to continue operations despite disruptive events. They can help foster a culture of continued self-driven, futuristic learning.
Leverage LMS Analytics for Impact Assessment
As businesses are transitioning to leveraging skills to propel talent and fuel business growth, the role of corporate education is evolving into that of a business accelerator. The L&D process has transformed into one that enables personalized learning and drives business outcomes. It has become imperative to use a data-driven approach that can anticipate business and individual requirements.
The most pronounced impacts of learning analysis are visible in:
Ensuring that the right skills are being disseminated, in a manner to build and empower talent for business goal achievement.

Fostering continuity of learning, impact, and growth within the organization.

Enabling alignment of training with the rapidly changing business and market environment.

Identifying areas that need greater investment and areas that can be capitalized on.
In a nutshell, streamlining data management and analysis by integrating an AI-powered corporate LMS with the business environment can be instrumental in business transformation. This is because it enables the identification and dissemination of the right skills at the right time, and in a personalized manner to ensure better assimilation. But make sure you choose the right LMS to facilitate learning impact assessment to drive business growth.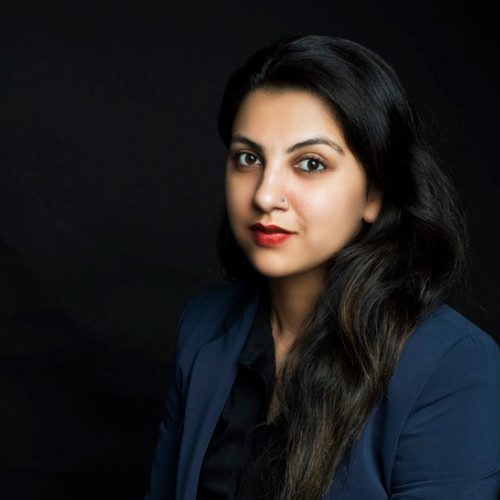 About Author
Shtakshi Tyagi
Senior Product Manager