AR/VR and accessibility: Creating an inclusive reality
A growing number of companies are investing in bleeding-edge technology to introduce innovative products in the market. To ensure maximum engagement levels, there is heavy dependency on technologies like Virtual Reality (VR), Augmented Reality (AR) and Artificial Intelligence (AI), which can capture people's imagination with a truly immersive experience. While implementation of VR remains within the realm of gaming, tourism, education, and training primarily, the use of AR is becoming more commonplace, especially when aided with AI.
AR is being used widely by online shopping apps that focus on delivering a customized experience with attention to precision. Whether it's furniture, watches, jewelry, eye gear or sportswear – companies are banking on AR to ensure customers get an in-store experience from the comfort of their homes. These trends boomed during the pandemic and have endured in its wake. Social media is yet another platform that is heavily using the magic of AR through filters, face recognition and other personal data.
AR/VR in education
The AR-VR-AI combination has become standard on Edtech platforms over the past few years. Even classroom-based learning is being transformed.
Immersive learning experiences
Technology is being used to boost engagement, understanding and information retention in students across age groups. Audio-visual aids are highly conducive to learners and interacting with the learning material helps create a truly immersive learning experience. VR can help recreate historical places and events with life-like simulations. History becomes interactive and the experience more human.
Educational field trips 
Geography lessons, too, become personalized and accessible. From a trip to the Arctic to taking a walk on the moon – the Google Expeditions app allows its users to experience it all. Field trips across the arts, science, history and nature can be experienced at a moment's notice.
Hands-on learning
Medical education is fast transforming with the AR/VR combination. Whether it's the human anatomy or a frog's, immersive experiences are helping students learn better and practice in a safe, controlled environment.
Training at the workplace
Simulating real-life situations can help prevent dangers while training but allow personnel to train and practice. An Australian company has developed modules to train firefighters, which are being used by multiple countries across the globe.
Life-long learning
As our outlook toward learning changes, Edtech platforms are making the most of the opportunity to deliver learning in the most innovative ways, backed by scientific data to maximize learning. This trend will progressively grow.
What is the Metaverse and how is it relevant?
As the role of AR/VR expands into our everyday lives, concepts like the Metaverse are making an appearance. The term Metaverse defies a definition at this point. While it has been referred to multiple times in various important discussions regarding emerging technologies, Metaverse can be vaguely defined as a completely virtual world that includes the use of multiple technologies. It has a life of its own, a digital economy, digital personas, digital marketplace etc. that operate across virtual platforms.
While AR/VR are major technologies in the Metaverse, the concept of the metaverse is filled with unanswered questions. Videos and demonstrations of the Metaverse look fantastical than real and it will be a long time before major global players and stakeholders in the market can arrive at an accepted version.
Accessibility options in AR/VR – is it viable?
Whether it is the Metaverse, or real-life applications already being used, it is difficult to challenge the fact that digital technologies have made the world more accessible to us. However, the important question is – how inclusive is this accessibility? Both AR and VR promote visual experiences heavily and the technology seems impractical for people with visual impairments. Similarly, with experiences that include wearing AR/VR gear and moving around a room seem irrelevant for people with restricted mobility. AR/VR are assistive technologies that rely on evoking empathy in the user with the help of strong audio-visual experiences. With critical senses disabled, the technology seems limiting and not viable for a diverse and inclusive audience.
Navigating the diversity and inclusion gap 
However, global players are making rapid progress on this front. Rather than relying on visual experiences primarily, companies are augmenting their applications to adapt to a more inclusive audience.
Prototypes of navigation apps are being customized to provide feedback to the users who have vision impairment through the vibration of the walking cane, as audio cues help describe the route to the journey.
AR/VR technology is being used for pain and stress management. It could also be used for blind or low-vision users to experience a fun exercise session as they are taken on an immersive tour of a preferred location.
Video game giants are upgrading their products to cater to more inclusive audiences. Complete audio commentary, social chats, sign language, etc. are being introduced to create engagement in differently abled gamers.
As the awareness about diversity and inclusion grows, various means are being employed to increase the reach of services and products. Along with governments and standards-setting bodies defining the law, several companies are conducting surveys as part of their research and development program to create more accessible devices. Some key points that can be used as best practices to ensure inclusion in AR/VR experience include having:
Accessible system controls by including sensors, customized configuration, navigation menus etc.
Input and interaction controls and recognition that respond to voice, motion, eyes, sensors and operation interface, or sync to mobile apps
Flexible modes of operation that allow users to customize based on personal preferences
Future of accessibility in AR/VR
Accessible design is fast becoming the legal standard across technologies. To ensure a product/service is accessible to all, accessibility needs to be factored in at the design stage of the development cycle. As AR/VR aided devices find increased adoption, the market looks at significant and fast-paced changes over the next few years. The AR/VR market leaders need to address personal data security, ethics, and other factors. Still, with the advantages outweighing the challenges, AR/VR promises a bright future ahead.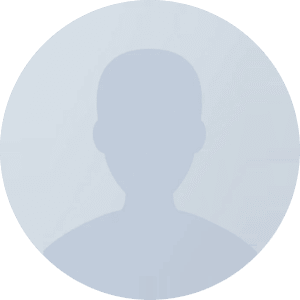 About the Author
Integra Editorial
Integra is a trusted partner in content, immersive technology and accessibility services for many leading organizations worldwide. With a focus on providing end-to-end solutions for digital content, learning services, and content workflows, we help our customers realize transformational business value.