Here are some of the top ways that the right custom learning solutions can help you prepare your future workforce.
How To Boost Employee Performance Using A Custom Learning Solution
What's the most effective way to boost job satisfaction without spending a small fortune? While some employees focus on salary and health benefits, most make personal development a top priority. They know that building new skills and broadening their knowledge base leads to new career opportunities. Namely, leadership roles within your organization. How do you launch an employee development program that not only bridges individual gaps but helps you retain top talent and build a strong team dynamic?
1. Offer Personalized JIT Support
Online training shouldn't be limited to courses and certifications. You also need to give your remote workforce JIT support to bridge gaps immediately. For example, an employee is in the middle of a task when they forget the next step. Instead of trying to muddle through and make costly mistakes, they watch a quick demo video. This walks them through the entire process and builds self-confidence. JIT resources should align with specific roles, tasks, and competencies to improve employee satisfaction, like tutorials and real-world examples for your customer service team that help build interpersonal skills.
2. Launch Role-Based Certifications
These certification paths are based on job roles and processes. For instance, this course is intended for sales leadership. It covers all the related team building and negotiation skills they need to support their department. As well as advanced product knowledge tools to seal the deal. Employees can also train for leadership positions or even other departments they're better suited for. Simply put, role-based certifications give staffers the opportunity to achieve career goals at their own pace.
3. Use Badges To Bridge Skill Gaps
Badges are the ideal gamification technique to improve workplace satisfaction because they motivate and highlight personal pain points. As an example, employees that don't earn badges know that there's room for improvement. Which core competencies do they need to work on, and which resources are available? It's a discreet way to discover their shortcomings and strengths. Staffers can always retake the course to earn the badge after they bridge relevant gaps.
4. Host Live Events To Reduce Compliance Risks
Most employees expect boring lectures and nerve-racking exams when they attend compliance courses. So, why not surprise them with an engaging live event instead. This webinar covers all the key policies and task protocols they need to know. You can even invite questions and concerns to get them actively involved. Or follow up with simulations and branching scenarios to test their know-how.
5. Include Self-Assessments
Self-assessments allow employees to gauge their level of proficiency. They can use results to customize certification paths and choose the best JIT support tools. Assessments are also a great way to set the benchmark before training. Then determine how far they've come afterward for added motivation, as well as to evaluate emerging gaps that they should address during the next online training session. Just keep in mind that scores should be private so that employees can save face and still identify personal pain points. Announcing results during your next live event makes top performers stand out. But staffers who are still trying to achieve their potential might feel alienated from the group.
6. Create A Peer Coaching Plan
Discretion is essential, but there are times when employees need peer support. For this reason, you should launch a coaching or mentoring program for staffers. It may be in the form of weekly live events or a closed social media group where they post questions. Whatever the case, peer coaching plans improve work satisfaction because employees get feedback and one-on-one guidance from co-workers. Namely, experienced staffers who can help them bridge individual gaps and get their L&D plan back on track. One of the most effective ways to launch a peer coaching strategy is to assess employees' needs, then develop skill-building or task-based groups. For instance, everyone in this peer coaching group needs to build their communication or problem-solving skills. Live coaching events also help reduce friction among your geographically dispersed teams and enhance performance. They can talk through issues and express concerns before they escalate into co-worker conflicts.
7. Provide Mobile-Friendly Courses
Every workforce development program should be easily accessible for staffers, and the right custom learning solutions providers make this a top priority. Your team counts on mobile-friendly resources to train when it's most convenient. Or to access the JIT library in the workplace so that they can avoid common mistakes. It goes beyond bite-sized content, though. Your online training program should be responsive, which automatically adjusts content based on the screen size and resolution. Another key ingredient is user control. Give employees the chance to adjust volume, turn on subtitles, and switch between devices in the middle of an activity.
8. Turn The L&D Tables
Give employees the opportunity to host live events and develop content for the community library. Turning the tables turns passive observers into active participants who share their insider knowledge. For example, your top customer service employee creates demos and podcasts to help their peers master job-related tasks. They can also host a weekly live event to answer questions and cover timely topics, like the new compliance policies. Another benefit is reducing L&D expenses. Since employees contribute content and upload it to the online training repository. Plus, they're more engaged and have a sense of ownership, which reduces employee turnover rates.
Conclusion
Your employee development program should be holistic in that you focus on business objectives, compliance issues, and personal goals. Staffers require ongoing support to bridge gaps on the spot and achieve their potential. Thus, their emotional well-being and personal preferences should never be an afterthought. In fact, helping them manage stress and navigate on-the-job challenges should be at the top of your to-do list.
Download the eBook Insider Secrets To Select The Best Custom Learning Solutions For The Future of Work for tips to find the ideal external partner for your program.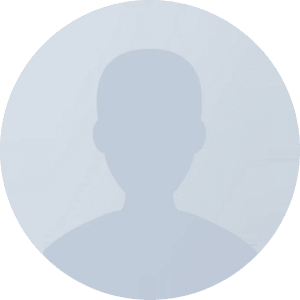 About the Author
Integra Editorial