In scholarly publishing, visual elements such as figures, diagrams, and photographs are crucial evidence, reflecting the depth, precision, and rigor of the research findings they represent. While visual representations are indispensable in the communication of research narratives, the advent of sophisticated image editing software has introduced a challenge: the potential for image manipulation.
This is an issue the industry has been working hard to address. The role of journal editors has thus become even more critical in ensuring ethical image manipulation practices in research publications. Upholding scientific integrity necessitates a stringent examination of these practices, with an emphasis on their influence over the credibility and authenticity of research work.
Regulating Image Manipulation
Journal editors stand at the forefront of scholarly publishing, tasked with safeguarding the ethics of research publications. To navigate the intricate realm of image manipulation, their duties include:
Establishing Clear Guidelines for Authors: Journal editors bear the responsibility of providing clear guidelines on what constitutes acceptable image manipulation practices. Such clarity assists authors in discerning between legitimate enhancements and unethical alterations.
Evaluating Submitted Manuscripts: A proactive approach requires the meticulous review of submitted manuscripts for signs of unethical image alterations. This scrutiny extends beyond the text, delving deep into the nuances of visual data.
Utilizing Plagiarism Detection Software: Modern plagiarism detection tools extend their capabilities beyond identifying textual similarities; they can also detect manipulated or falsified images. This provides editors with a robust mechanism to uphold the authenticity of research publications.
Cross-checking Data and Figures: The quest for accuracy and authenticity demands more than a cursory review. It necessitates the cross-referencing of data, figures, and supplementary materials to safeguard the integrity of the research.
Promoting Transparency: Journal editors can champion transparency by requiring authors to submit raw data and original images upon request. This not only reinforces authenticity but also strengthens trust within the scholarly community.
Consequences of Unaddressed Ethical Image Manipulation Practices
When the distinction between ethical image enhancements and unethical manipulations becomes ambiguous, the consequences can be severe. Unethical image manipulation can lead to repercussions ranging from minor credibility concerns to serious instances of scientific misconduct. Such malpractices can damage the reputation of researchers, compromise the trustworthiness of journals, and, most crucially, undermine the confidence of the broader scientific community and the general public.
Bridging the Gap
Promoting ethical image manipulation practices isn't the sole responsibility of journal editors. An all-encompassing strategy that involves collaboration between journal editors, researchers, and institutions can magnify the reach of ethical standards. Collaborative efforts can spark a collective paradigm shift, fostering a culture that values authenticity and credibility above all.
Educating Authors on Best Practices
To envision a future where research visuals remain pristine, educating authors on ethical image manipulation practices is paramount. Journal editors can spearhead this effort by:
Providing in-depth guidelines that detail both acceptable image adjustments and prohibited modifications.

Offering resources, workshops, and webinars to enlighten authors about the subtleties of ethical image manipulation.

Encouraging a transparent discourse on best practices, allowing authors to gain clarity and deepen their understanding of ethical benchmarks.
In this digital era, the role of journal editors has never been more crucial. Their unwavering commitment to ensuring ethical image manipulation practices solidifies the foundations of scientific integrity, guaranteeing the enduring sanctity of research.
Integra offers comprehensive peer review services, encompassing database clean-up, timely evaluations, and seamless coordination with subject matter experts to gather their valuable feedback. Our team is proficient in identifying unethical practices, such as collusion and image manipulation. We firmly believe that upholding research integrity is a shared responsibility among all stakeholders, including authors, institutions, ethics committees, peer reviewers, and publishers. Reach out to us to learn more about how we can assist in streamlining your peer review workflow.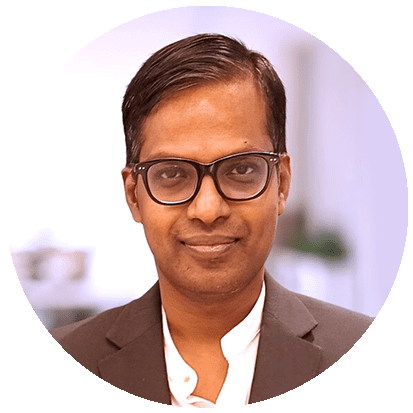 About Author
Prakash Nagarajan
General Manager, Marketing