In the words of Abraham Flexner, "Medical Education is not just a program for building knowledge and skills for its recipients…it is also an experience which creates attitudes and expressions"
Amid the COVID-19 global outbreak, it's been stressful for those who work on the front lines of health care. Despite their busy schedules for attending patients, they need to take time to upskill themselves to stay abreast with new protocols, regulatory needs, and processes, especially with the new mutants and complexities around them.
In such scenarios, Microlearning becomes pivotal for the development of behavioral change and critical. Microlearning can help to upskill by accessing short, bite-sized learning chunks of informative courses from anywhere. Let's look at key Microlearning strategies that Life Sciences trainers should adopt in 2022.
Microlearning in the flow of work:
In their extremely busy routine, healthcare professionals need just-in-time training that can be completed in their daily flow of work. The microlearning content can be easily accessed from smartphones anywhere anytime. E.g. a nurse can take a quick 5 minutes microlearning course on a new patient care protocol, answer a few questions, and get back to work. Similarly, a Medical Sales Rep can access key differentiators of a drug before pitching it to a Physician. Such learning content in small digestible chunks suits perfectly to busy healthcare professionals.
Offset the "Forgetting curve"
According to Hermann Ebbinghaus who coined the word "Forgetting curve", information is lost over time when there is no attempt to retain it. The quality of training might be great but retention is not guaranteed. Microlearning is the most popular form of learning reinforcement. In Life Sciences training Microlearning can be effectively used to offset such a "Forgetting curve" by nudging learners with relevant content and testing their understanding from time to time. E.g. a Nurse may have been trained on how to treat a patient with Neurological Disorder. Reinforcement of such training at regular by delivering Microlearning content on smartphones ensures better retention.
Microlearning to foster Contextual Learning
Healthcare professionals often deal with pressure situations that require the right skills and prompt actions. Using micro-learning to impart critical thinking skills to deal with real-life scenarios. The objective is to simulate various medical contexts or situations in a controlled environment so that a healthcare professional can safely practice it.
Microlearning that sticks
Healthcare professionals can perform better when they are provided with training that sticks. Microlearning content in the form of videos, puzzles, and quizzes helps the engagement levels and improves retention. Microlearning is a much more engaging and interactive way of training. Learners are encouraged to take quizzes, solve puzzles, watch videos, answer mid-module questions and collect keywords to proceed, and so on. When learning is made so engaging and interactive it becomes easier to retain and recall the information. Bite-size video content appeals to multiple senses and helps healthcare professionals immediately recall the concepts while applying learning to practice.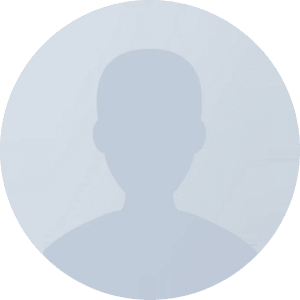 About the Author
Darshan Parekh
Deputy General Manager – Field Sales