The IT industry is one of the most dynamic and expansive sectors of any economy. It drives innovation for other industries and within its own sphere. What began as a standalone learning administrator system in the early 1920s, with a single operator and learner at a time, has now evolved into large-scale education systems. From using only MCQs to full-fledged courses that include custom assessments, online Learning Management Systems (LMSs) have come a long way. The evolution of LMSs has not only created a digital learning ecosystem that allows self-paced learning, but it also supports high engagement and better learning outcomes.
Driving Factors Behind the LMS Evolution
Initially, learning requirements were confined to inducting new hires and telling them how to perform their tasks. However, LMSs quickly evolved to adapt to fulfilling organization-wide skill and knowledge development needs. Globalization of operations, remote workforces, and rapidly changing technology have transformed the workplace and, consequently, corporate training.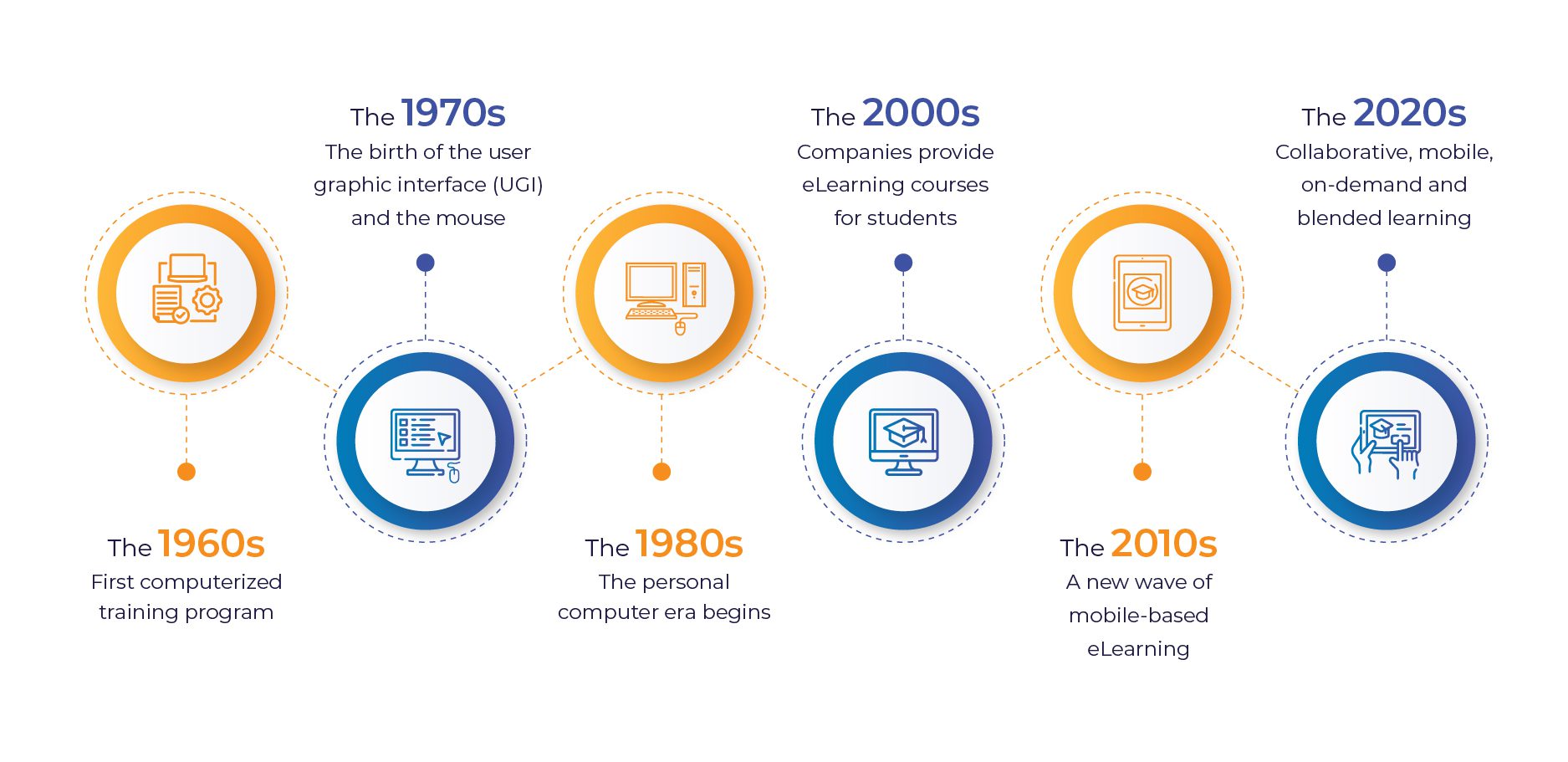 With flexibility of work schedules and workspaces and a multitude of opportunities, 93% of organizations consider employee retention an area of concern. And with the increased importance of continued upskilling and reskilling, providing learning opportunities is key to remaining relevant, while ensuring satisfaction of today's employees, who seek growth. The most beneficial aspects of cloud-based learning systems are accessibility, flexibility, and scalability.
Challenges in Keeping the LMS Up to Date
With the only constant in tech being innovation, keeping LMSs at the leading edge of innovation can be daunting without the expertise of specialists like those at Integra.
IT is a rapidly evolving segment, as are learning technologies. Therefore, maintaining future readiness with software upgrades and building an infrastructure for LMS revamps are essential.

However, hosting and tracking the complete system on-premise is impossible for the hybrid work culture. This is where cloud-based LMSs prove invaluable.

Additionally, 51% of users believe that user experiences are key to learning satisfaction, making personalization and accessibility indispensable.

Finally, the IT industry is heavily dependent on data. Therefore, a crucial part of IT LMSs is ensuring data privacy and system security.
The Shift from Training to Holistic Learning
Education is transitioning into a holistic ongoing phenomenon of individual growth, aligned with collective progress to attain business goals. LMSs are instrumental in satiating learning curiosity, facilitating continuous and lifelong learning.
LMS integration with business processes, HR modules, and employee databases facilitates the creation of unique learning paths to meet immediate and future learning requirements. This helps in bridging skill gaps and building leadership pipelines for organizations.
Interactive elements, such as quizzes and gamification, along with collaboration opportunities, enhance learner engagement and foster a culture of continuous learning and growth.
LMSs integrated with quantitative and qualitative feedback mechanisms facilitate continuous improvements and timely intervention to avoid the widening of knowledge and skill gaps. Augmenting education with adequate Big Data-powered metrics for learning outcome achievement and learning impact is driving innovation in pedagogy and content design.
The Future of LMSs in IT
With flexibility and continuity becoming the distinguishing factors, LMSs are evolving into learning experience platforms (LXPs). The focus is shifting from immediate skill acquisition to curating ideal learning processes for continued professional development. Simultaneously, advanced content tools, powered by generative AI, are empowering stakeholders to provide inputs and participate in learning design and resource development.
The future rests on blended learning with boundaries between work, training, and advanced education fading to converge toward growth, aligned with business goals. The evolution of AR and VR is paving the way for immersive learning experiences that prepare learners for real-world scenarios via simulated environments.
With the evolution of LMSs, the IT sector can ensure skill development at par with technological advancements.