As we step into 2022, a new wave of the pandemic is sweeping across the globe. The effects of COVID-19 are continuing to accelerate disruptive trends in a rapidly changing digital landscape. The education and learning domain, where face-to-face learning has been a defining feature for hundreds of years, is being reshaped and forced to confront difficult choices in the process. Digitalization and other trends in education that were emerging slowly over the last decade, have been sped up drastically. After all, crises often have a way of stimulating innovation. As we stand at the cusp of this transformation in learning, there are some questions content owners are asking themselves.
1. What has changed in terms of content?
With a sharp rise in e-learning and remote learning, user behavior and content delivery models have changed. Content owners and creators are adapting to these shifts in consumption and catering to the new models. In a medium with a high potential for distraction and many creators vying for attention, one of the most challenging tasks for the content owners is to retain the learners' interest by generating original, reliable and high-quality content. Given these factors, it is not sufficient to convert old content into a digital-friendly format. What is required is a complete transformation that is aligned with new sensibilities and delivery models. To this end, content should be interactive, engaging, original, interesting, and accessible anywhere and everywhere.
2. What choices do content owners have for successful digital content delivery?
The choice for digital content delivery depends on the content strategy and the goal for content transformation. A simple conversion of the content can ensure that it functions well on the latest browser, operating system or device, but it may not deliver the desired experience to the learners. However, with a larger investment, one can completely transform the content to make it engaging and inclusive. After all, learning should be an immersive process.
3. How much will content conversion cost and what is the timeframe required to achieve it? 
With a combination of artificial intelligence, automation and a skilled workforce, turnaround times for large-scale content conversion can be reduced drastically. With significant developments occurring in the technological and digital landscape, the process has become relatively inexpensive. However, the conversion of highly interactive content, such as content that includes games, will cost more and require a longer timeframe.
It is crucial to keep content efficacy in mind during conversion. Content efficacy must not be compromised while modifying and transforming the content since it would defeat the very purpose of the content, even if it was successfully adapted for a digital delivery model. If you believe your content efficacy is high and it is worthy of conversion, the next step is to find an experienced partner to collaborate with.
Integra is an organization with 28 years of deep knowledge and expertise in content conversion and content transformation services.
4. Are content conversion and transformation investments future-proof?
In a rapidly changing technological and business landscape, it is indeed difficult to gauge what the long-term impact of one's investments will be. However, while not investing in content conversion or transformation may seem like a safe bet in the short term, it may mean losing precious opportunities for long-term growth. After all, it is during times of uncertainty that future victors emerge.
Making the right choices for content transformation can go a long way in making your investments future-proof. It is important to choose the right technology for powering your content. It is also crucial to test your content across browsers, operating systems, and devices, and to ensure that your content meets all the accessibility guidelines. These choices and processes can be significantly simplified and accelerated with the right transformation partner. While nothing may be guaranteed in an ever-evolving content landscape, the right partner and choices can translate into content with a longer shelf-life.
5. How does one navigate compliance with respect to content?
Compliance is an important aspect to consider when transforming content. There are two key factors to compliance:
Accessibility: Across the world, states are pushing for stringent digital content delivery norms around accessibility standards. If you are considering content transformation in 2022, it is highly recommended that you read about these aspects. Accessibility and accessibility guidelines may be confusing. Furthermore, it is difficult to retrofit content to meet accessibility guidelines. However, an experienced partner can streamline the process and enable you to overcome compliance hurdles seamlessly.
DE&I (diversity, equity, and inclusion): We live in a boundaryless world with unprecedented digital access to all forms of content from around the globe. Therefore, it would be wise to take a closer look at the language, tone, and other aspects of the content to ensure that it is inoffensive, inclusive, and acceptable to a diverse audience. While this is not a step that is absolutely necessary, it is certainly helpful to be cautious and inspect your content before investing in a massive content transformation assignment.
Learning today has reached a stage of continuous and fast-paced evolution, and more players are taking advantage of the capabilities available today to disseminate their content. Content owners must act quickly to transform their content from legacy formats and reach whole new audiences.
To learn more about Integra and the services we offer, contact [email protected]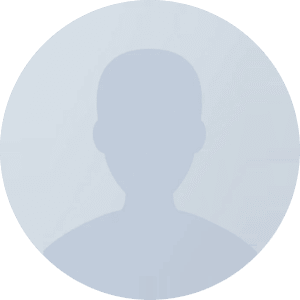 About the Author
Piyush Bhartiya
Senior Vice President – KAM (North America) and Global Corporate e-Learning.